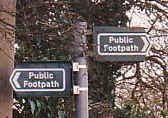 All members of the Chilterns American Women's Club have strong, active ties to North American. Our club offers 3 different types of membership: Full, Associate, and Honorary. Each is based on the type of connection each individual may have to North America. We adhere to guidelines set forth in our bylaws and by the Federation of American Women Overseas (FAWCO) in assessing our Full and Associate Membership ratios.
Full Membership
Full membership in CAWC is granted to those women who are citizens of North American countries or wives of citizens of North American countries. These may vote, hold executive board positions, or hold activity and volunteer chair positions throughout the club.
Associate Membership
An Associate Membership of the Chilterns American Women's Club is granted to those women having strong active ties to North America. Those ties may be through (a) current employment by herself or her spouse by a North American corporation, (b) former residence in North America for 12 consecutive months, (c) children currently enrolled in a North American school, or (d) the prospective member has belonged to another American Women's Club anywhere else in the world. Associate Members have all the rights of Full Membership except they may not hold an executive board position.
Honorary Membership
An Honorary Membership was given to those women who were founding members of the merged CAWC club from the original Beaconsfield and Gerrards Cross Women's Club.
To view a printable copy of the membership application, please click here.